We are on day 2 of our adventures with gDiapers. I'm loving it. I didn't think I'd ever be this excited/thrilled about anything regarding diapers.
Heres what we got in our starter pack- 2 gPants, 1 extra liner and 10 flushie inserts. It also came with a swish stick to use when you flush the inserts, but I live in crappy military housing with crappy plumbing- I'm not going to attempt to flush it.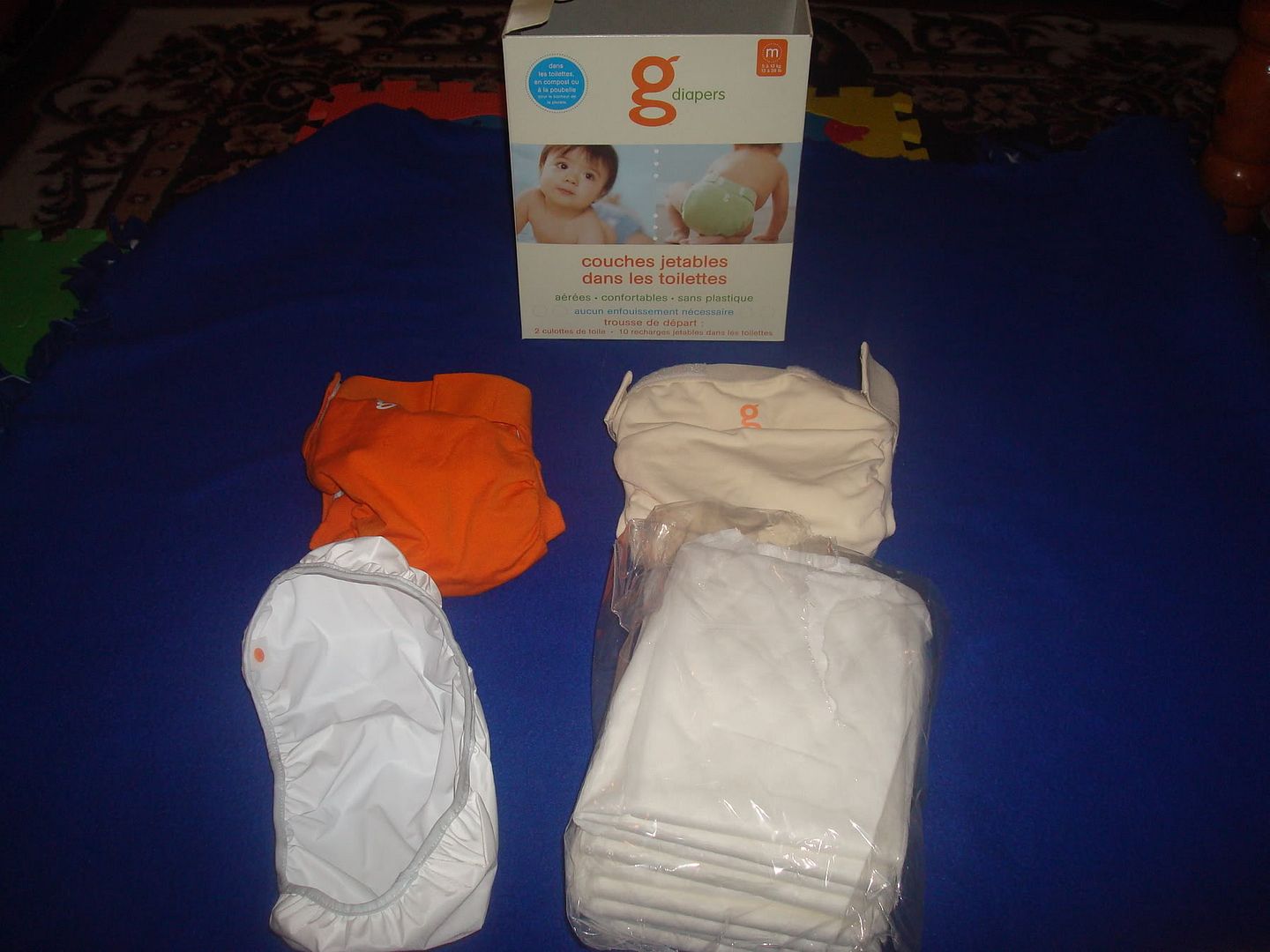 Here is one of the gPants, all loaded up with a liner and an insert and ready for baby! The flushie inserts are really great, you can use them all the time instead of cloth inserts and not have all the laundry, or use them when out and about so you don't have to carry around a soiled cloth insert. Since this is what we got in our starter kit its mainly what I've been using, but today I tried using quickie no-sew cloth inserts that I learned how to make from another Mommas blog,
Borders Boho Baby
. She has a lot of awesome tutorials on there.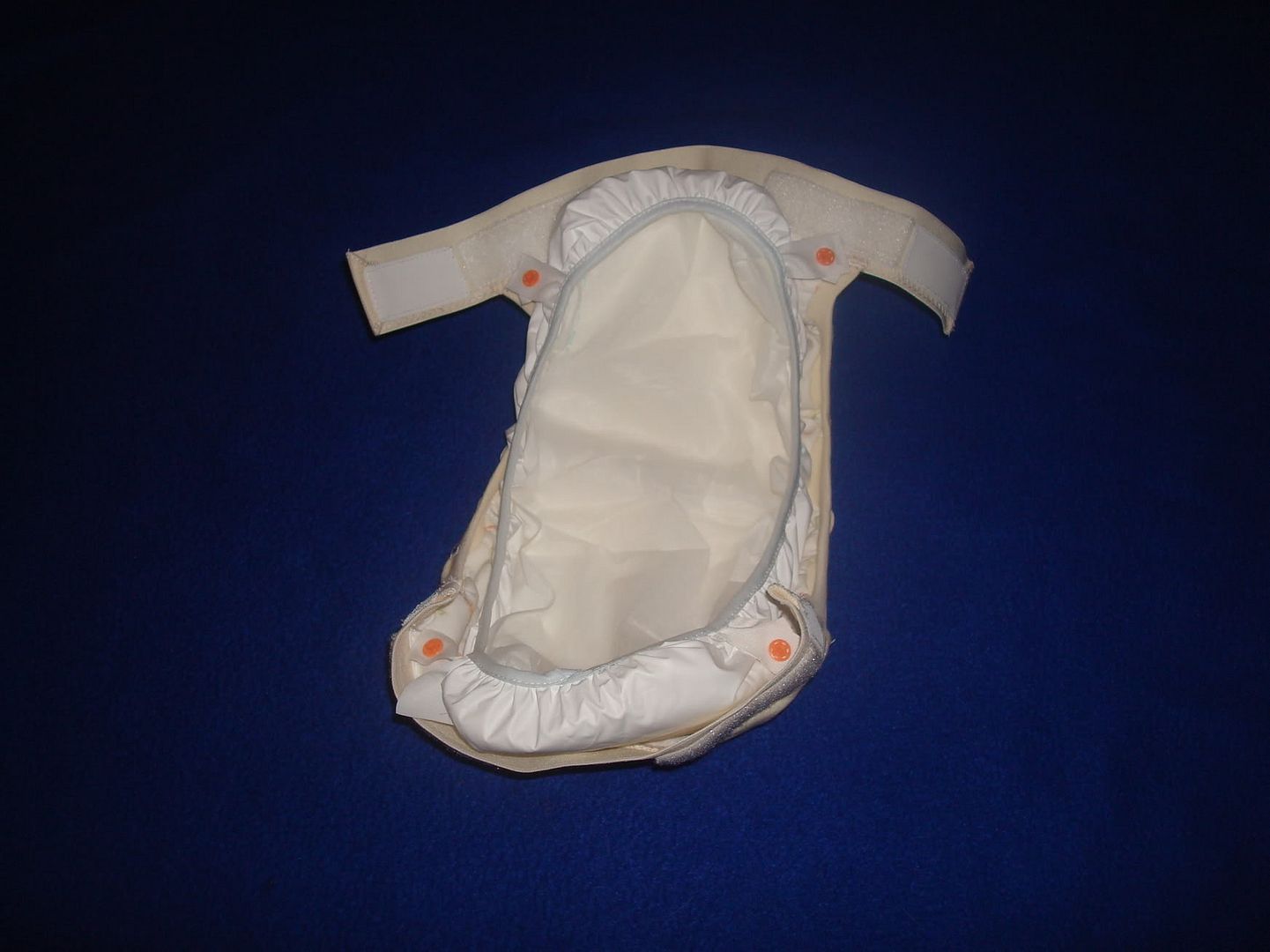 Anyways, the flushies are nice, but I also really like using the cloth inserts and I can't wait til my actual gCloth inserts get here.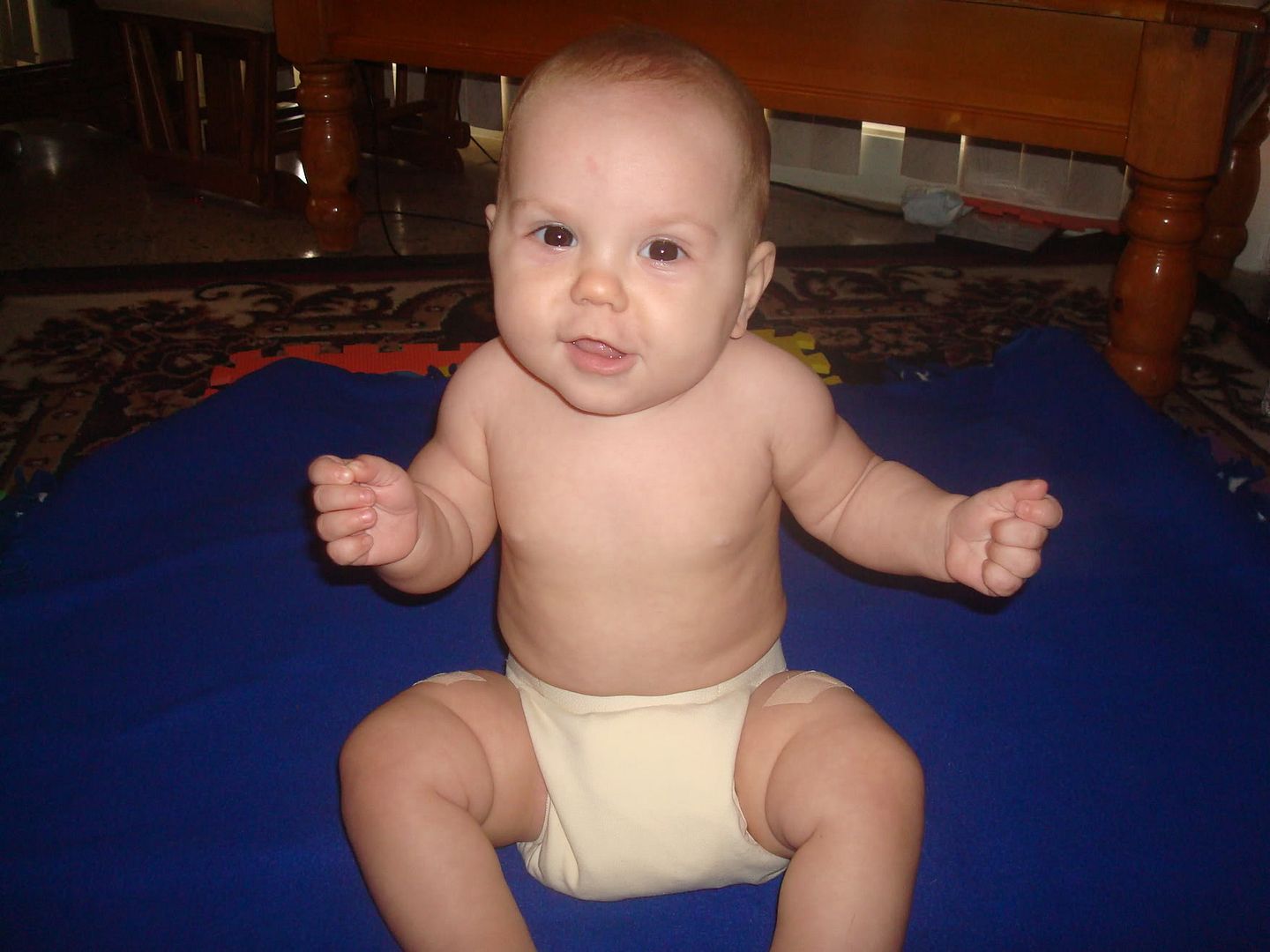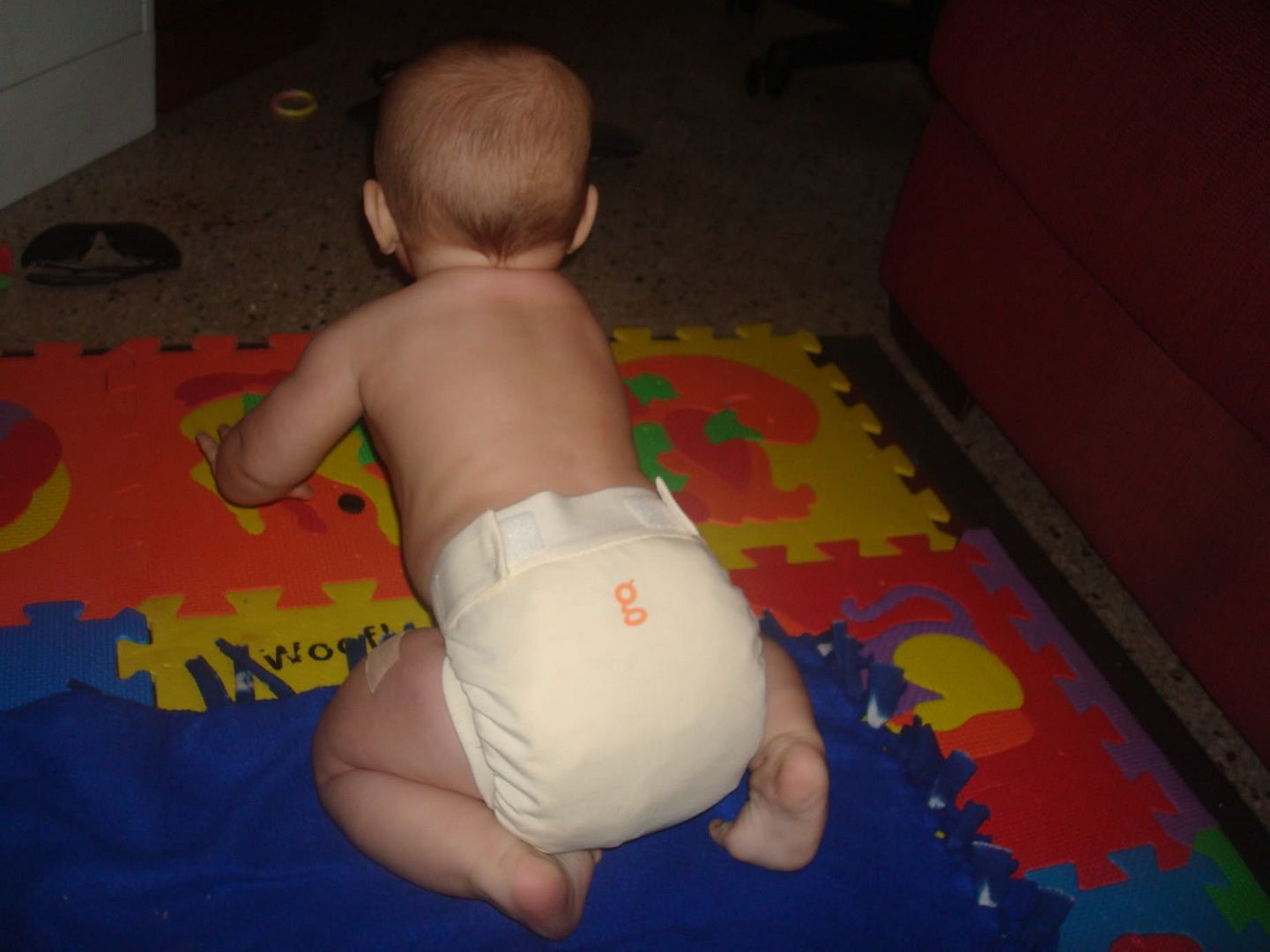 I'm deeming our first 2 days a success.