I made a wrap to send to my friend today, and I took pictures so I could teach all of you wonderful people out there on world wide web how to make one too. My goal is to convert EVERYBODY to babywearing.
First you need to go to the fabric store, or walmart if you are lucky and your walmart has fabric, and select 5 yards (or 6 if you need a longer wrap) of a stretchy cotton matterial. The first wrap I made (the pretty lavender one) was 60% cotton, 40% polyester. It worked nice, but got a little hot. the stretch was good though. The ones I make now I try to use cotton knits, usually cotton/jersey. (Can be found under the "knits" sign in Joannes. Whooda thunk to look there?) They don't get too hot and have a good stretch. Plus they are really cute! This is the fabric I got yesterday, isn't it gorgeous?!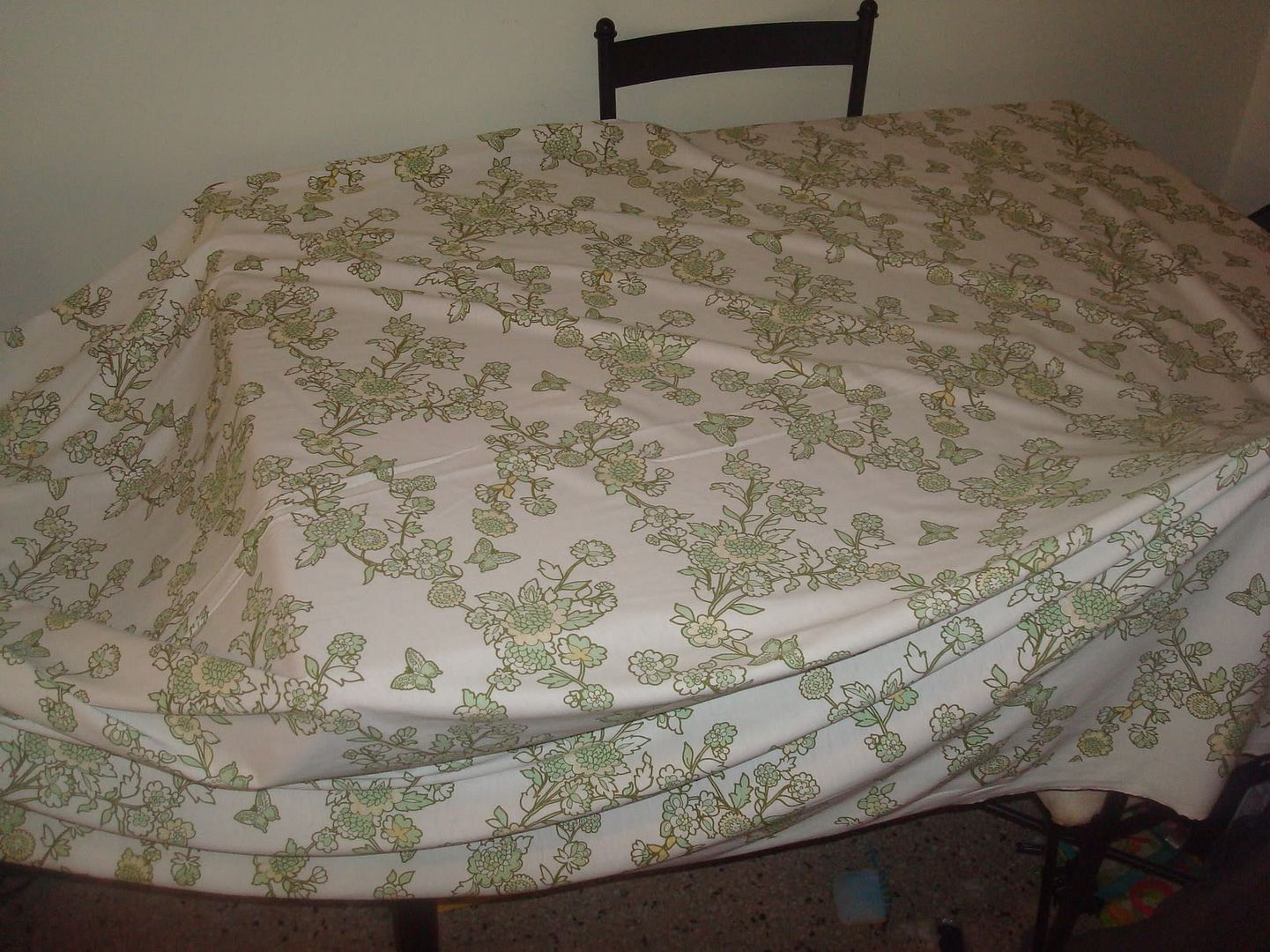 First I fold the fabric in half, and then in half again to make it easier to work with. (1.5 yards instead of 6)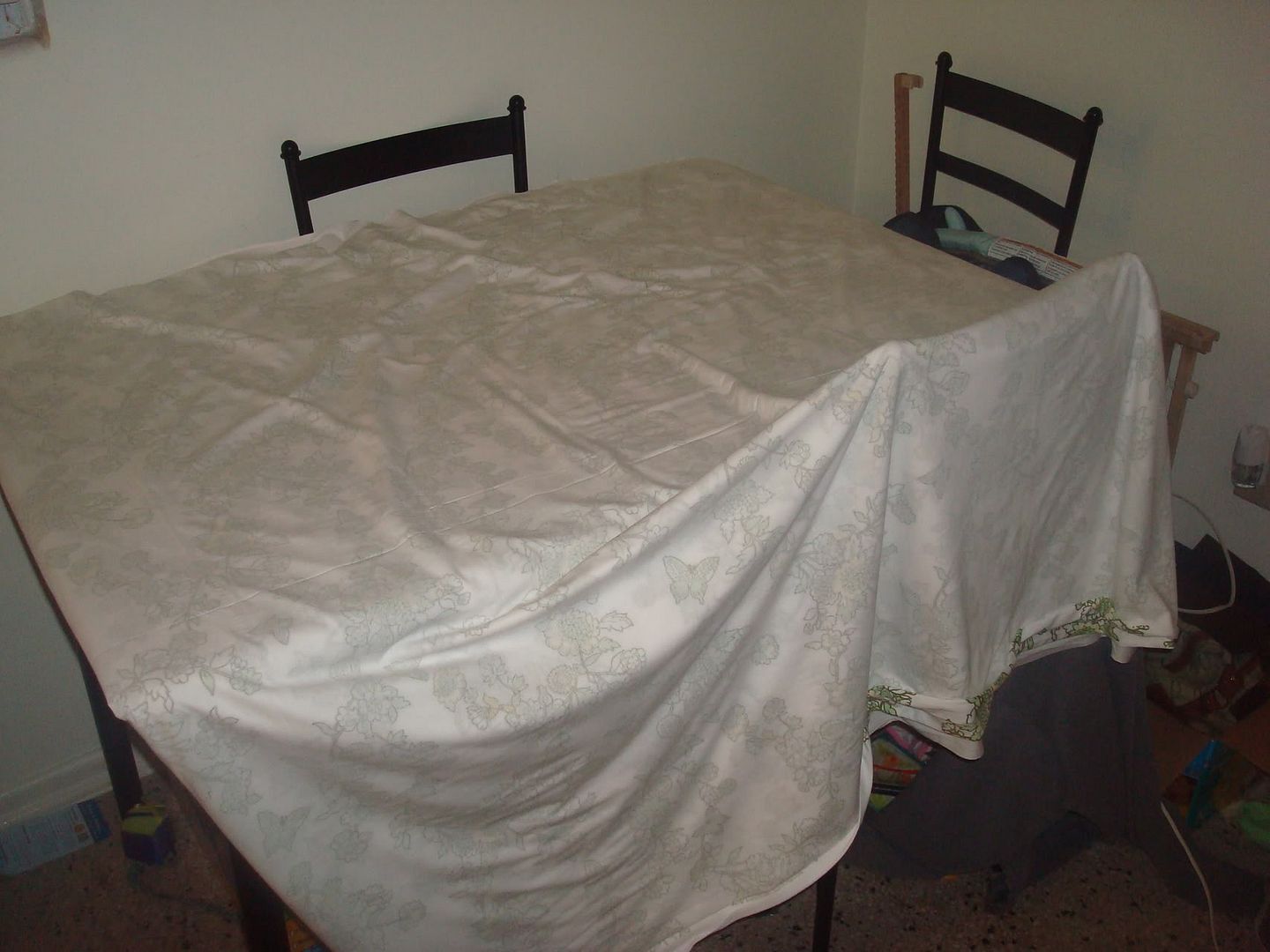 Then, since my fabric was 60inches wide I folded it in thirds. (I also could have just folded it in half and had two wider wraps instead of three skinnier wraps)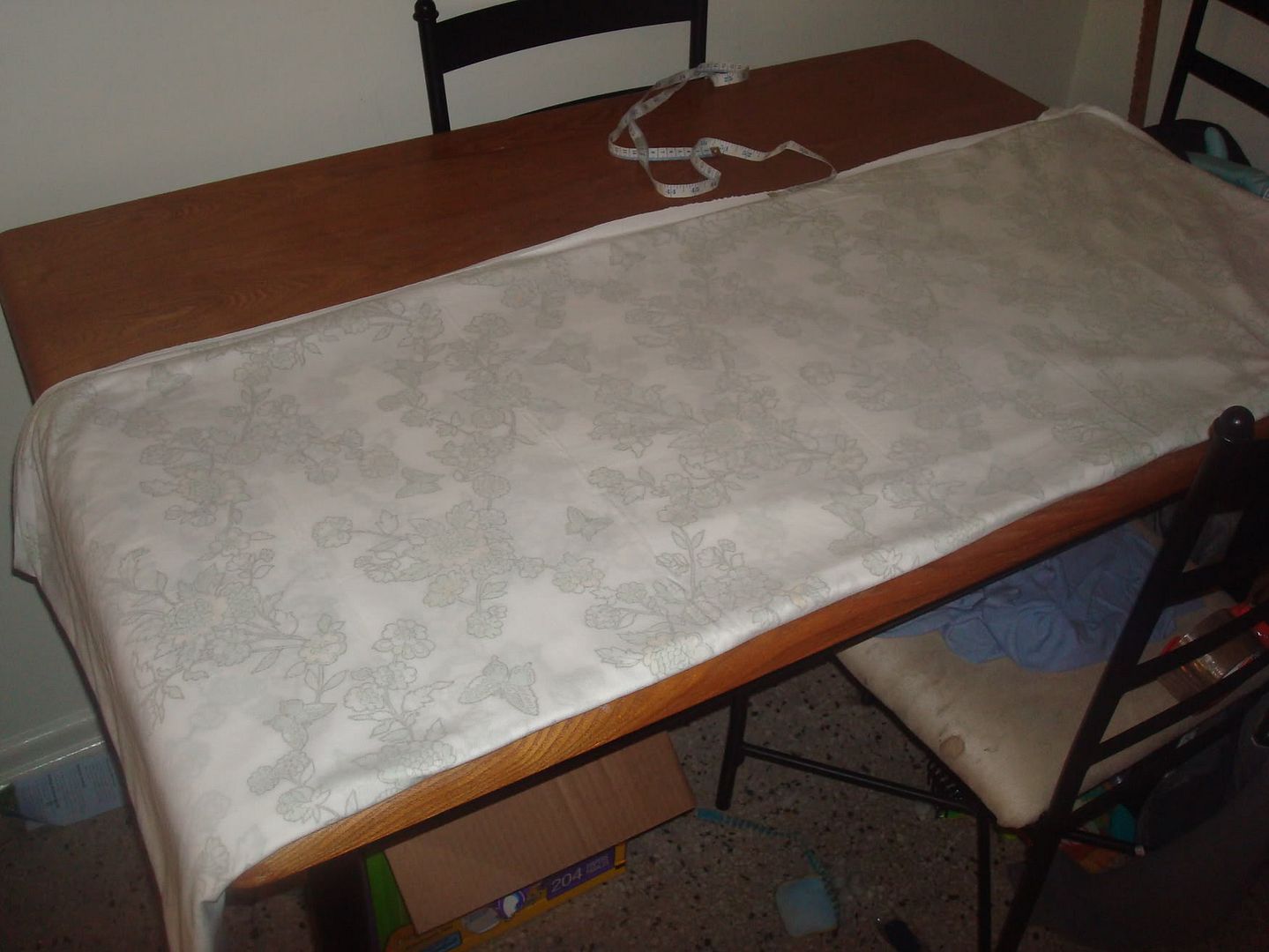 To make it easier to see where to cut I ironed the edges to make a more definite fold. If I had just been cutting it in half I could have skipped this step since most fabric is already folded in half on the bolt with a nice crease.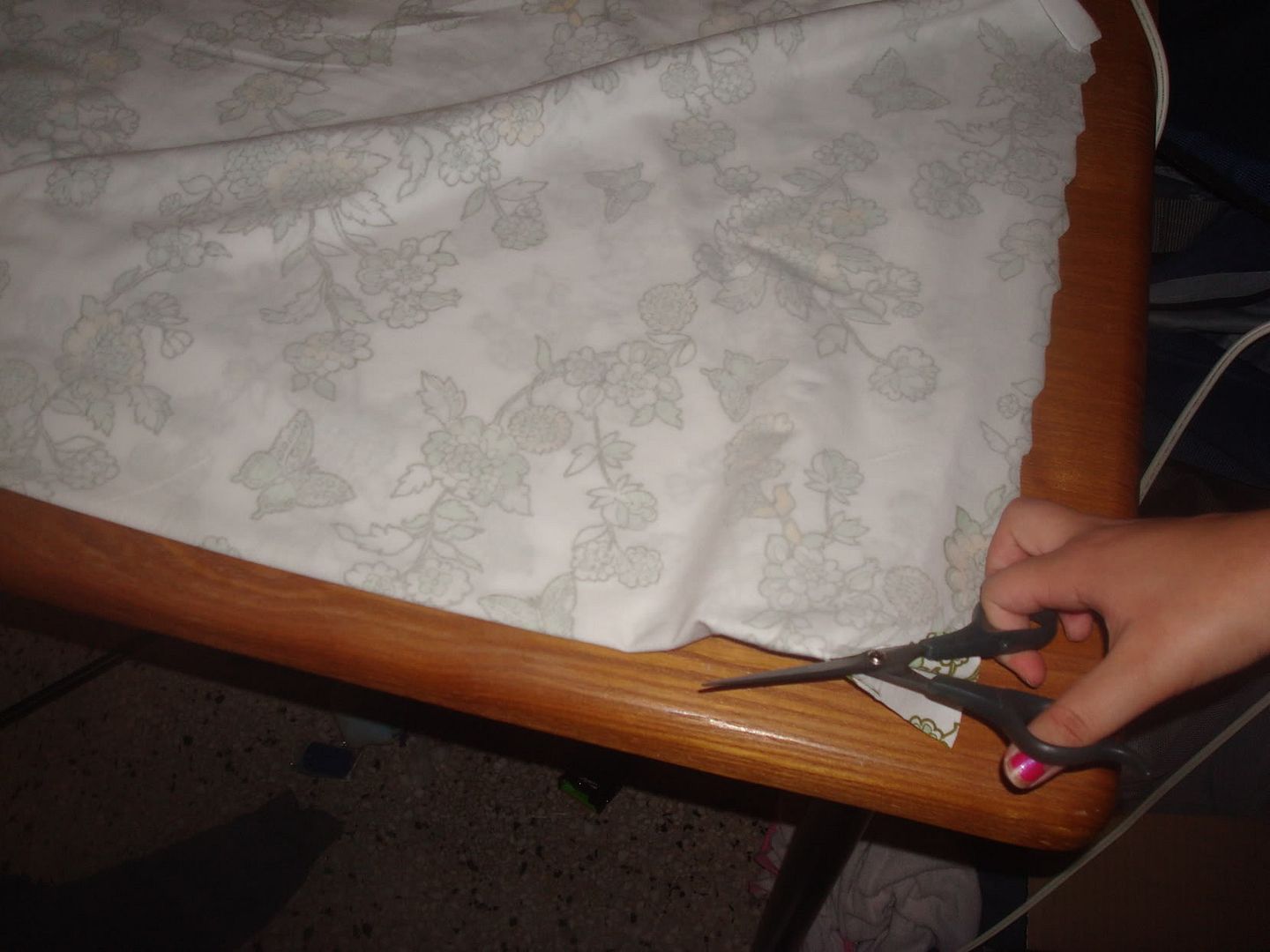 From there I cut along the creases, giving me 3 strips of fabric 20in by 6yds. 3 wraps. If I were cool and had a sewing machine I would finish the edges, but I'm not cool enough to own a sewing machine yet so they stay raw.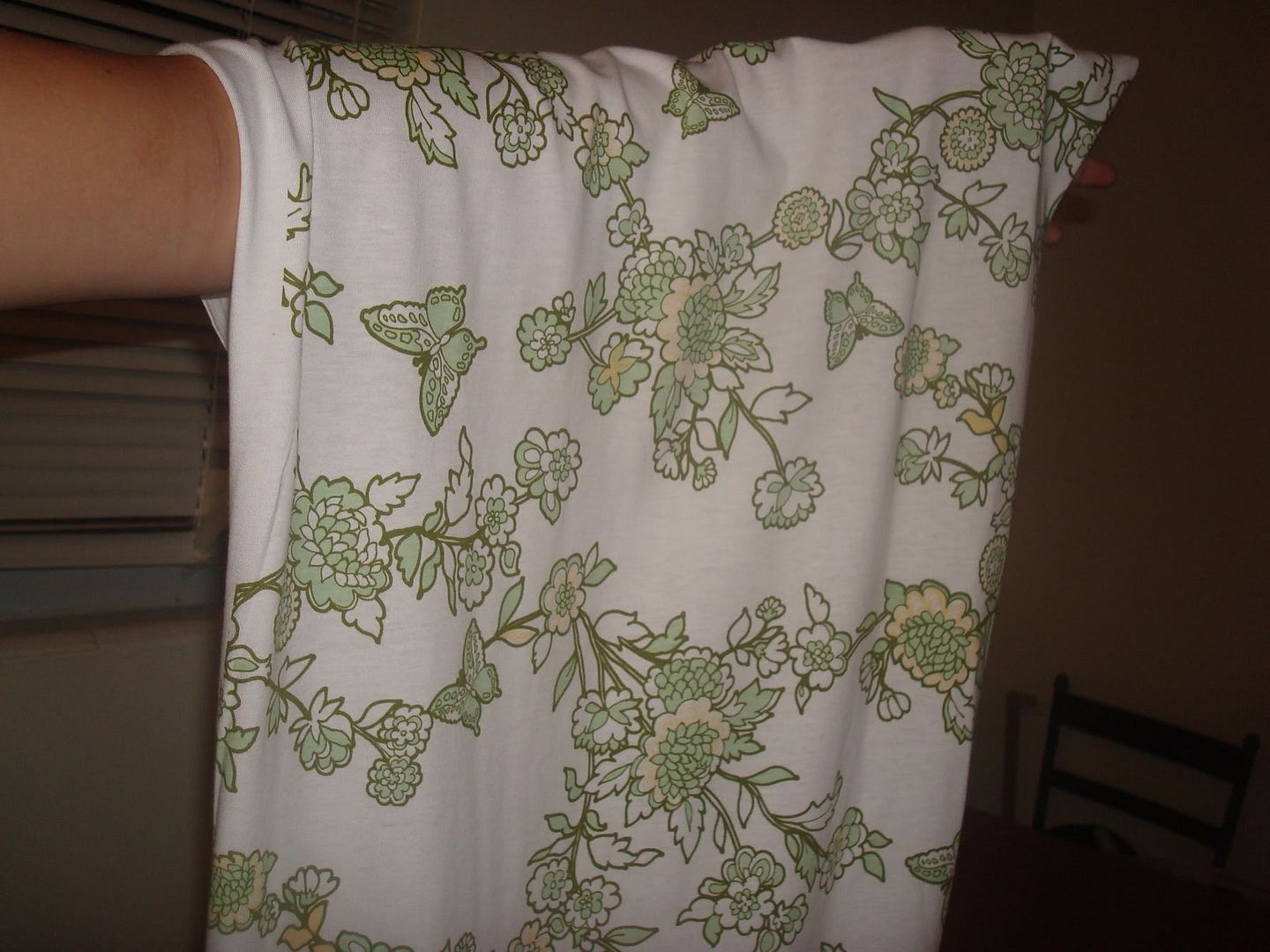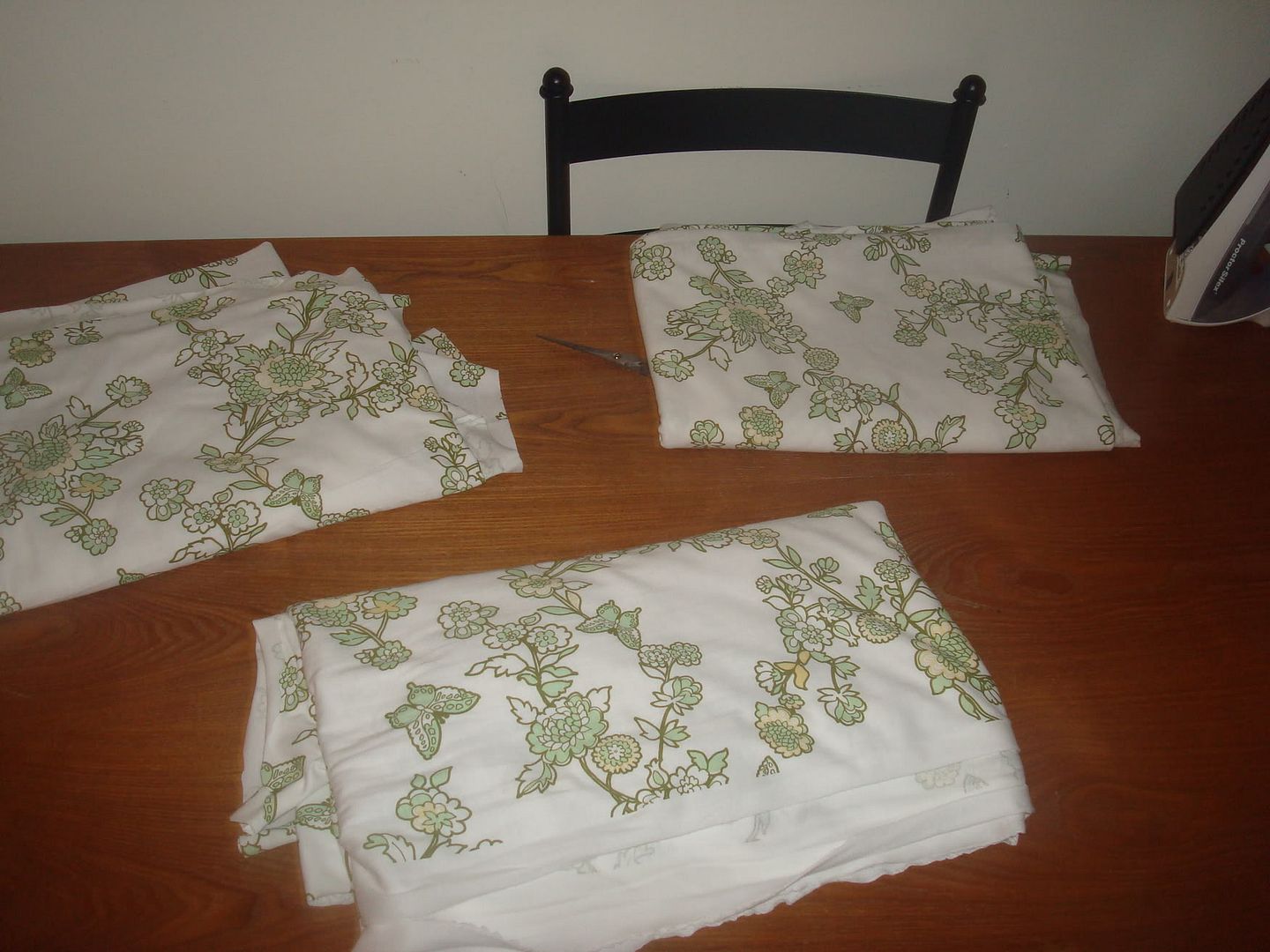 Chris chastized me for using his daughter for product testing. I don't think she minded.