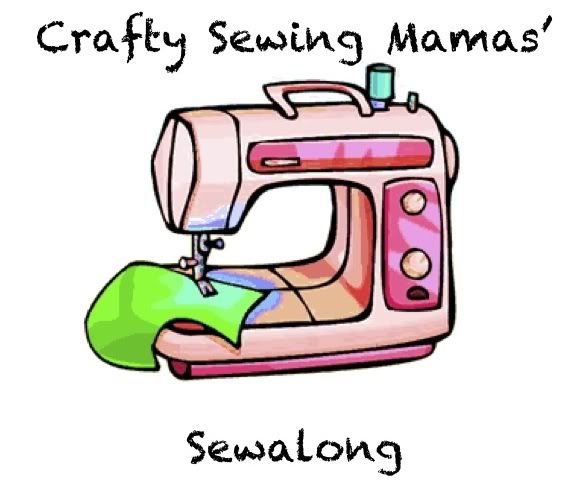 An online sewing board I'm a part of has decided to do a sewalong/blogathon. Several ladies were lacking the motivation to sew much, and also post on their blog frequently so they decided to do a sew-along and invited anybody in the group that wanted to join to participate. Sounds like fun to me! They decided they would give two project choices and each person could pick which one they wanted to do (or both.) This week the options were a crochet hook holder, or a sewing machine cover. I haven't crocheted in a really long time and don't even know where any of my hooks have disappeared off to. And a sewing machine cover doesn't appeal to me in the least bit. (I'm on and off my machine too frequently to want to bother with putting on and removing a cover each time.)
However, my daughter does love to color. And we have a big ole 64 pack of crayolas, plus a ziploc baggie of crayons that lost their box. I'm a little OCD. I don't like crayons not having a place to live and the ziploc isn't really cutting it for me. Plus, the 64 pack box has gotten kinda beaten up with the flaps starting to fall apart, and I don't like that either. So I decided to do a variation on the crochet hook roll and do a crayon roll instead.
I've been putting off this project for awhile, I've seen it on numerous blogs before but for some reason it never really appealed to me. (Probably because Mercedes had not yet discovered her love of coloring and mangling the crayon boxes.) I sure was missing out though. This is definitely a fun project. Picking out the fabrics is fun, and its finally giving me a use for all these fat quarters I picked up on sale forever ago.
Like I said, instructions for these can be found all across the blogworld. I mainly followed the one over at Prudent Baby. The instructions said 18" by 6" but I cut my rectangles 17" by 6", made more sense to me. (1 inch for each crayon, then a .5 inch seam allowance on each side.) Then I just sewed it up following the directions. The first one I made I didn't include interfacing or anything at all, its just the regular quilters cotton. The second one I made I used a layer of antipill fleece (because I'm a lamer and don't have either interfacing or quilt batting on hand) in the middle. Both work great, but I think I prefer the one with the layer of antipill fleece. It just gives it a little bit more substance. The one without is nice and trim though and would fit in a smaller or already stuffed diaper bag better.

They sew up quickly and are so pretty when they are all finished! I <3 them so much, I think pretty much everybody I know can expect these as their present from me for any holiday for the rest of their lives.